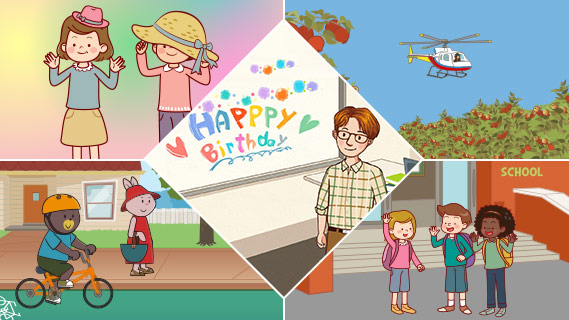 In April we will be releasing an upgraded Level 2 single story according to the following schedule:
Shoes – Thursday, April 7

Running, swimming, skating, and more. What are these shoes for?
Mr. Wolf, Mr. Wolf – Thursday, April 14

Three cute goats are curious about what Mr. Wolf is doing. Mr. Wolf, Mr. Wolf, what are you doing?
Upgraded stories have been newly animated to meet our current standards of quality. The current versions of these stories will be available on our website until the Tuesday before the upgrade is published.