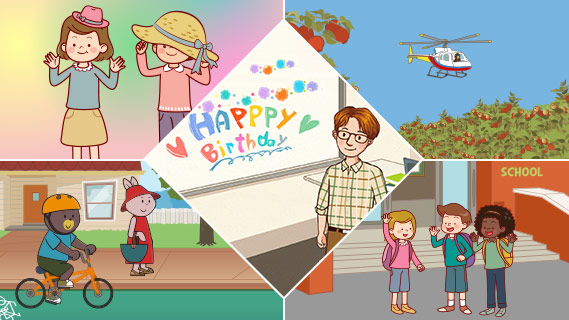 Every Thursday in February, we will be releasing an upgraded Level 1 single story according to the following schedule:
What Is Missing? – Thursday, February 3
A door, a handle, or a button. Can you find what is missing from the common objects?
Teddy's Day – Thursday, February 10
Happy, angry, sad, and more. Teddy has a long day. Find out how he feels!
It's Snowy! – Thursday, February 17
Foggy, chilly, cloudy and more. Learn and practice weather words. How's the weather?
New Home – Thursday, February 24
An elephant, a tiger, a camel, and more! Can you guess where the animals are going?
Upgraded stories have been newly animated to meet our current standards of quality. The current versions of these stories will be available on our website until the Tuesday before the upgrade is published.