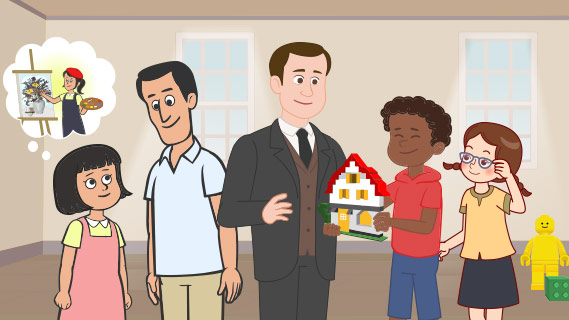 Every Tuesday in November, we will be releasing a new or upgraded Level 7 single story according to the following schedule:
Introducing Doctors Without Borders – Tuesday, November 2
Dr. Devarti has a fascinating career with Doctors Without Borders. Learn about the organization and how it helps people all around the world.
Plastic Pollution – Tuesday, November 9
Skyler learns that there's more to plastic pollution than she can see. What can you do about plastic pollution?
Smallpox and the Development of Vaccination – Tuesday, November 16
Find out how vaccines were developed, and how vaccination changed the world.
Skyscrapers* - Tuesday, November 23
How did skyscrapers come to be? Learn all about the innovation and technology behind them.
The Vatican* - Tuesday, November 30
Take a tour of the smallest country in the world and learn about its famous sites and history.
*Upgraded stories have been newly animated to meet our current standards of quality. The current versions of these stories will be available on our website until the Friday before the upgrade is published.