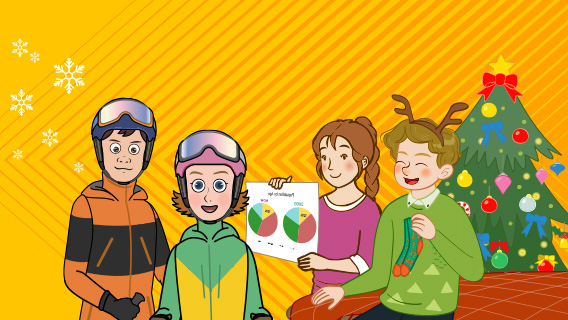 Every Thursday, starting February 11, we will be releasing a new Level 7 single story according to the following schedule:
Skiing Cliffhanger - Thursday, February 11
Go behind the scenes with Kai and Zinnia at her aunt's ski resort to find out all about a ski resort.
Christmas Socks and Stocks - Thursday, February 18
Join Jacob as he spends a year learning about investing in the stock market.
The Demo - Thursday, February 25
Join Tim and Andre as they make their demo together.