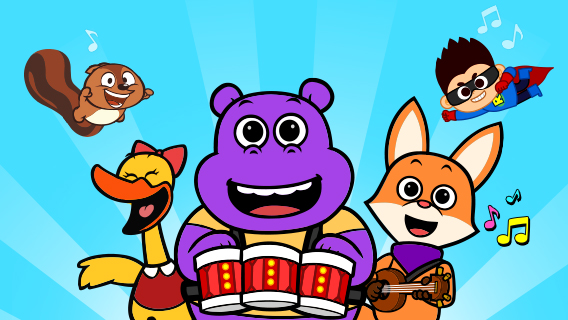 From Monday, September 28 to Monday, October 19, we will be releasing four new songs according to the following schedule:
- I Love the Mountains - Monday, September 28 (Upgrade)
A fun, cheerful song for camping and the great outdoors!
- Clementine - Monday, October 5 (Upgrade)
A sad song about a miner who misses his dear daughter has a familiar and an easy-to-sing melody!
- The Days of the Week - Monday, October 12
Do you know the days of the week? Sing along and practice the days with this catchy new song!
- Monsters Dance - Monday, October 19
Get ready for Halloween and join the spooky monsters as they dance the night away! Happy Halloween!
Upgraded songs have been newly animated to meet our current standards of quality. The current versions of these songs will be available on our website until the above listed dates.