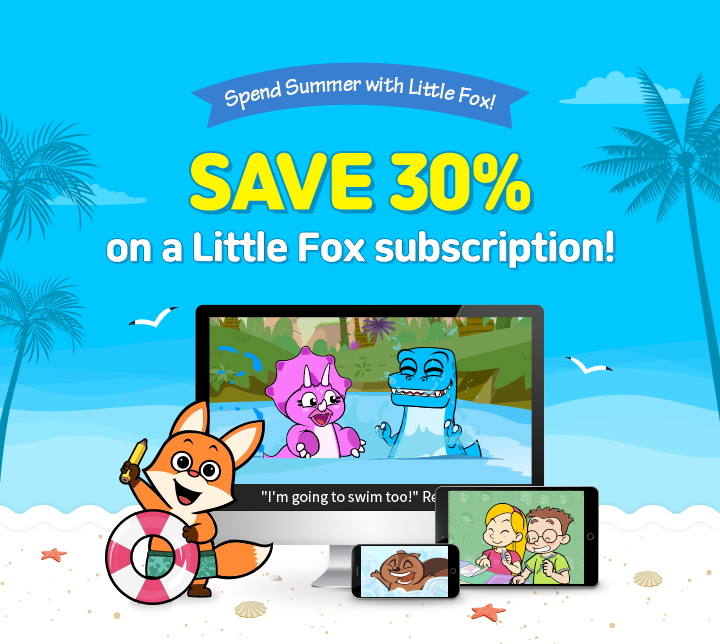 Spend Summer with Little Fox!
save 30% on a Little Fox subscription!
Keep learning this summer with Little Fox's animated stories and songs! This summer we're offering a 30% discount on a 12-month subscription! This promotional code can be used for new subscriptions or renewing existing subscriptions. Don't miss this special opportunity!