On Tuesday, June 18, the Animation Mode feature in Little Fox eBooks will no longer be available. Animation Mode requires Adobe Flash to function, and Adobe Flash will no longer be supported starting in 2020. Without Adobe Flash, Animation Mode will not function in our eBook player. We are sorry to remove this feature.
No other Little Fox eBook feature will be affected by this change. With exciting illustrations, integrated audio, and highlighted text, our eBooks remain a great tool for reading!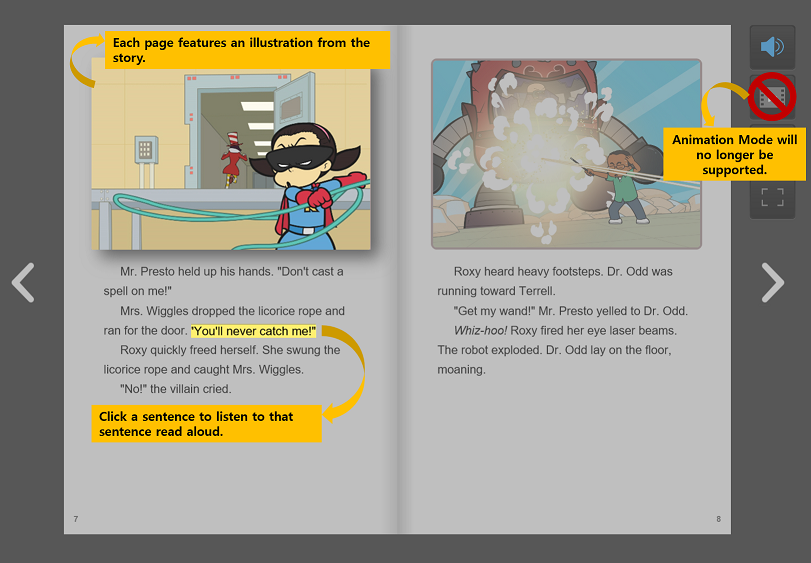 ※ eBook service is only available on PC or tablet devices (OS 6.0 and above, iOS 9.0 and above).