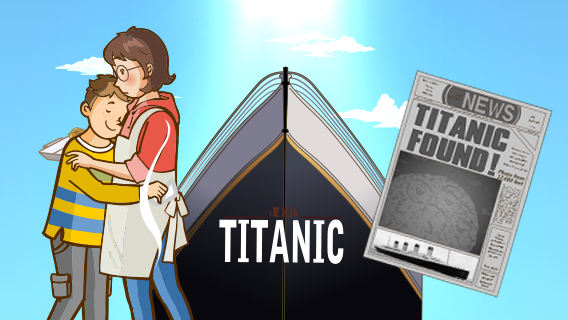 From Tuesday, September 27 to Tuesday, October 27, we will be releasing five new Level 6 single stories according to the following schedule:
- Tagging Monarchs - Tuesday, September 27
Cody's new neighbor teaches him all about how monarch butterflies migrate.
- Look Up from Your Cell Phone! - Tuesday, October 6
A community safety problem gives Peter an idea for his art project. But can Peter convince his school's principal that the problem is serious?
- Titanic: The Story Lives On - Tuesday, October 13
The world was stunned when the Titanic sank, but the tragic ship's story didn't stop there. Learn all about how the world's most famous ship was finally discovered.
- Baking Magic - Tuesday, October 20
Middle-child Laura never seems to get any attention from her family. Will a mysterious recipe from her Great-Grandmother give her a taste of what she wants?
- Old-School Basketball - Tuesday, October 27
How is basketball different today than it was over a hundred years ago? Find out with Briana as Mrs. Farrow explains all about it!